Florida Criminal Defense Lawyer
If you are facing criminal charges, you may be looking at serious penalties that might include spending time in jail or prison, fines, a criminal record, loss of license, and more. If this is your case, schedule an appointment with criminal defense lawyer Jesus R. Gonzalez to represent you. Every criminal case is different. By sharing the details of your charges with your attorney, he will be able to determine what arguments and other elements can be used to remove or reduce the charges that have been levied against you related to the alleged crime. Working with an experienced criminal defense attorney who will take the time to hear what you have to say and prepare the most appropriate defense strategy can make all the difference in how things turn out for you. Schedule an appointment right away.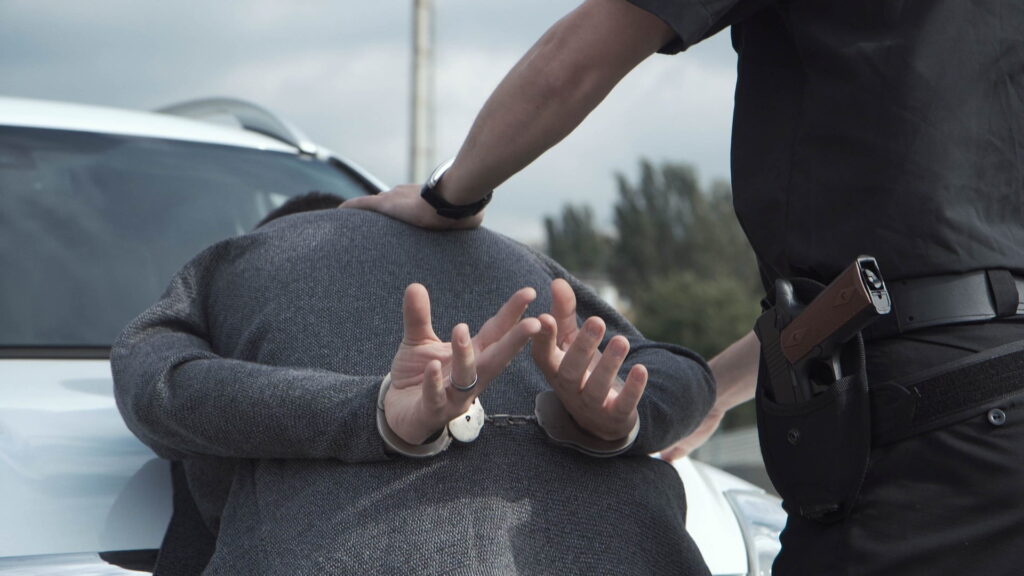 Getting Help from a Florida Criminal Defense Lawyer
Jesus R. Gonzalez is a skilled negotiator, which means he will can often negotiate a deal or plea bargain in your favor to get a reduced sentence. And in some cases, he may even be able to eliminate some or all of the charges you are facing. Having someone negotiating for you even when the court finds you guilty may result in less time served or in you having to attend a rehabilitation program in lieu of incarceration. This may translate into you not having to wind up in the criminal justice system ever again. Talk to Jesus R. Gonzalez; he will advise you on the best strategy to use to get your sentence reduced. You may be surprised to discover that, in some cases, pleading guilty can turn into having to serve a shorter sentence.
Criminal Defense Practice Areas
Jesus R. Gonzalez, your criminal defense attorney, has handled a wide variety of criminal cases in areas such as:
DUI and DWI
Domestic violence
Drug crimes
Financial crimes
Traffic offenses
Felonies
Misdemeanor crimes
Probation Violations
Schedule an initial appointment if you are dealing with any of the above or any other criminal defense charges. You want a criminal defense attorney that understands your case and will work to defend you and protect your rights.
Understanding the Reality of the Legal System
Jesus R. Gonzalez, P.A., understands that this may be the first time you have to deal with the legal system and that this fact alone is enough to create some emotional turmoil within you. Informing you of the reality of the legal system and the charges you may be facing, as well as what you may be up against during your trial, will be of great help to you. Jesus R. Gonzalez will take the time to explain to you what you need to know about court rules and regulations and how to best navigate through this stressful time. Your criminal defense lawyer is familiar with the ins and outs of the legal system and knows how a good negotiation will work in your favor.
Building a Strong Case
Your criminal defense lawyer is an expert at gathering the elements required to build a solid case to defend you. Jesus R. Gonzalez will start your defense by putting together every piece of evidence, interviewing witnesses and getting their testimonies, alleviating witness insecurities over appearing in court, calling upon experts when needed, formulating a plea, analyzing the prosecutor's case, reviewing any search and seizure procedures, and assesing how a particular judge is likely to rule. Also, he will offer you an honest assessment as to possible outcomes and consequences related to a plea, conviction, and ending up with a criminal record.
Common Legal Defenses
Some of the most common legal defenses that may be used to defend an individual charged with a crime include:
Duress
Entrapment
Insanity
Lack of probable cause
Self-defense
Wrongful arrest
False accusations
Coerced confession
Accident
Jesus R. Gonzalez specializes in criminal defense cases in Miami-Dade, Broward, and Monroe counties and is familiar with the judges and prosecutors in the South Florida area. He has likely worked in the courthouse in which your case will be tried, knowing the procedures that each judge follows. If you are facing criminal charges, you need to set up an appointment with him now.